The 25th of February 2019 I started the build of a Mk-VII Paraset, the wooden case model and a power supply, also in a wooden case, like in this photograph: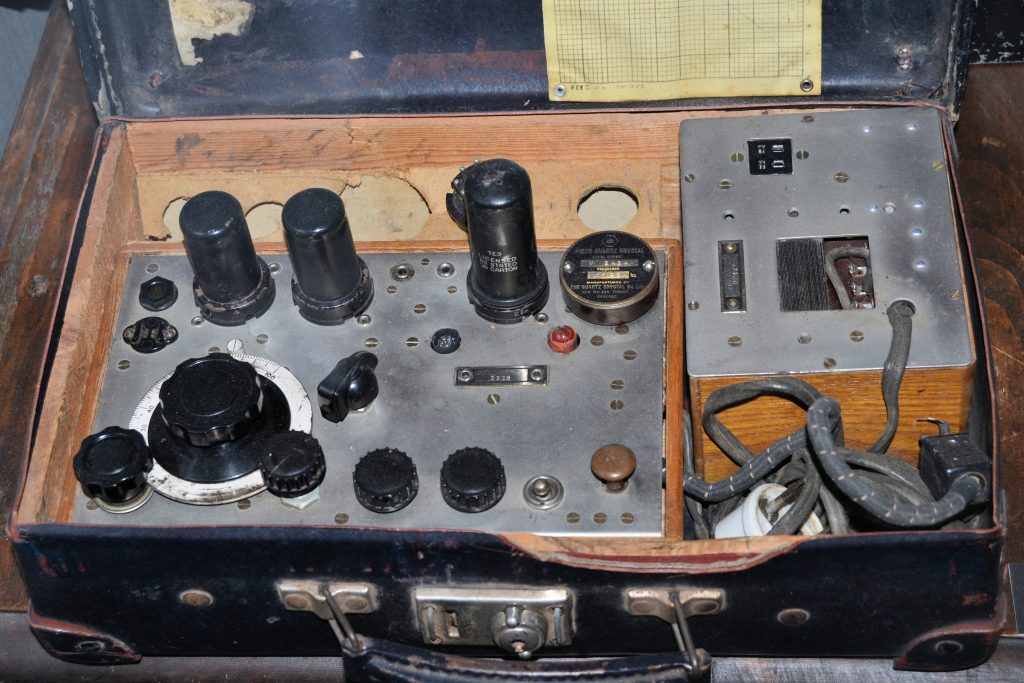 Gathering parts, in my case, is today not such a problem, as I can pick freely from the Paraset Warehouse. I agreed with Eric to make the outside of the Paraset looking more or less authentic, but use modern parts "under the hood".

First thing to do was to countersink the water-jet cut holes in the front panel: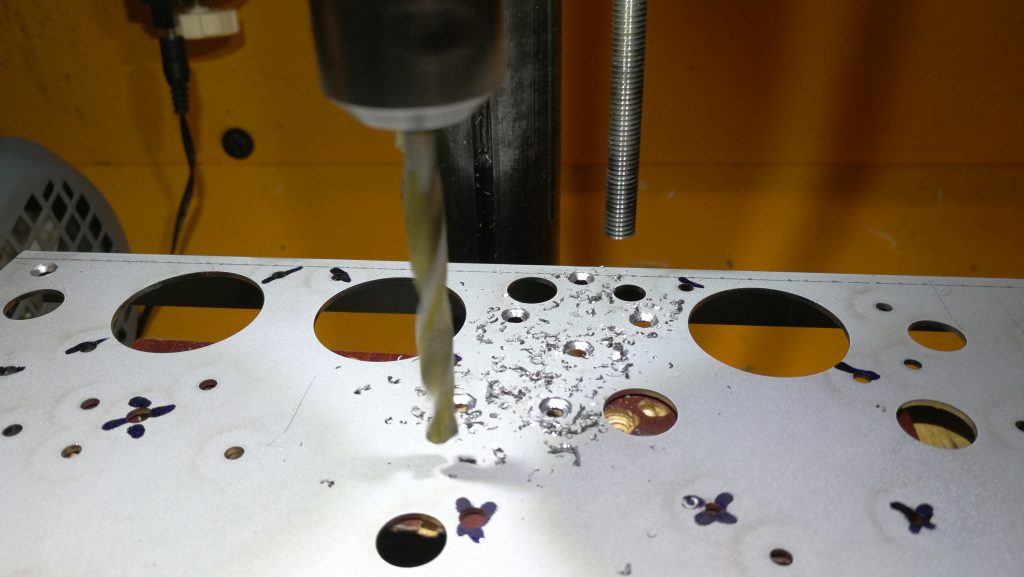 Next thing to do is to clear up the workbench in the garage, to make room for the spray-painting job. I will be preparing 3 front panels at the same time, to have a few painted panels on the shelf.