Description
Attention:
SOLD OUT, sorry!
The stock of these FT-171 crystals is nearly depleted! The ones on the photo are the last ones I have. I don't know if any will turn up again.
I bought a box containing 60 (!) crystals, type FT-171-B. In the hope that they would be useful to us, Parasetteers.
None are inside amateur radio bands, but could very well be grinded down to higher frequencies as described on the Yahoo Paraset fora.
These housings are B-I-G enough to hold a different crystal.
Boxes are unopened, so I took another one to be a model for the photo.See the list for frequencies, that could be grinded down.
New Old Stock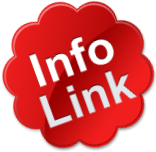 Also see: Difference in xtal sockets
Read this on reloading crystals housings with new content.
I made a label to stick on the Italian crystals to make them look like the American "real thing". You can download that label here.
Tips for using the sticker: You can print this sticker on any adhesive printing material. The backside of the Italian aluminium covers are black, in case you print on transparent material. You could also sand off the Italian print and put your transparent sticker on clear aluminium.